Spa in Wokingham | Reading
Esprit Spa & Wellness is a unique spa and gym designed for you with your comfort in mind. We are dedicated to offering a friendly and personal level of service for each member that offers ultra-contemporary vibrant surroundings.
---
Esprit Spa & Wellness
Had a busy day at work? Then why not treat yourself to a pampering Spa Treatment by booking your favourite massage or Spa treatment. Our Esprit Spa & Wellness is the perfect spot to unwind and enjoy yourself with a full range of treatments and facilities available to you.
So, regardless of what you want; whether that be to lose weight, build strength and fitness; pamper yourself or just maintain a healthy life style; Esprit will fulfil all your needs.
---
The Spa and Gym is located in the hotel, which is in Winnersh Triangle, just off Junction 10 on the M4. The hotel is conveniently placed between Wokingham, Bracknell and Reading; ideally placed to suit corporate and private members alike - offering some of the finest facilities in the area.
Our Spa in Wokingham / Reading Facilities include:
19m indoor heated indoor Pool with Sun Loungers
Sauna and Steam Room with starry night ceiling and Essence Dosing
Large Gym with the latest Life Fitness Equipment
Full range of Dermalogica Spa Treatments available
Corporate & Private Memberships
Receive nutritional advice tailored to support your own personal goals
Personalised fitness plan
Complimentary secure underground parking for all members
10% off food and beverage spend for members
---
State of the art Gym
Our superb new 2 AA 4 Silver Star Holiday Inn Reading M4 Jct10 boasts an extensive state of the art Life Fitness Gym which you can use to workout and burn off those excess calories. The Esprit Spa & Wellness includes a 19 metre indoor heated swimming Pool with Sun Loungers, extensive large "Life Fitness" Gym, 5 tranquil Spa Treatment Rooms, Sauna and Steam Room with full range of Dermalogica Spa Treatments.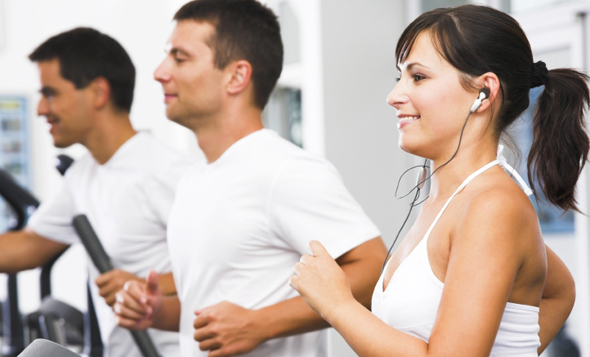 ---
Personal Training Sessions
Reaching your goals can be made that much easier with our Esprit one-to-one personal training sessions. As well as motivating you, our qualified personal trainers will spend time identifying effective training programmes that work best for your individual needs. Prices from as little as £20.00 per session.
The actual price for personal training will be as follows.
1 hour Session - £30 per session
5 x 30min Sessions - £100 - £20 per session
5 x 1hour Session - £140 (Saving £10) - £28 per session
10 x 1hour Session - £260 (Saving £40) - £26 per session
3, 6 and 12 months Memberships available.
Download our Esprit Spa & Wellness Brochure
Use of Esprit Spa & Wellness Facilities by Children
Please note children are permitted to use the pool during the following hours only :
During Term Time:
Monday to Friday 09.00 - 13.00 and 14.30 -17.00
Saturday & Sunday 07.00 -11.00 and 15.00 -19.00
During School Holidays:
Monday to Friday 09.00 - 13.00 and 14.30 - 19.00
Saturday | Sunday 07.00 - 11.00 and 15.00 - 19.00
Pool opening hours: 06:30am to 22:00pm, unsupervised
For medical reasons, the Sauna and Steam Room may only be used by children aged 5+ and provided they are accompanied by an adult at all times. However, children aged 6-16 need to be accompanied by an adult.
For more information or to speak to our Esprit Team, please call 0118 944 4221 or email: Esprit@hireadinghotel.com and they will be happy to help.
Holiday Inn Reading M4 Jct10: Wharfedale Road, Winnersh Triangle, Wokingham, Berks, RG41 5TS